Comelit
Comelit Quadra External Unit and Switching Kit, 2 Wires EX-DSQE
Template By Froo!
COMELIT EXDSQ External Unit Kit, Expansion Intercom Door Camera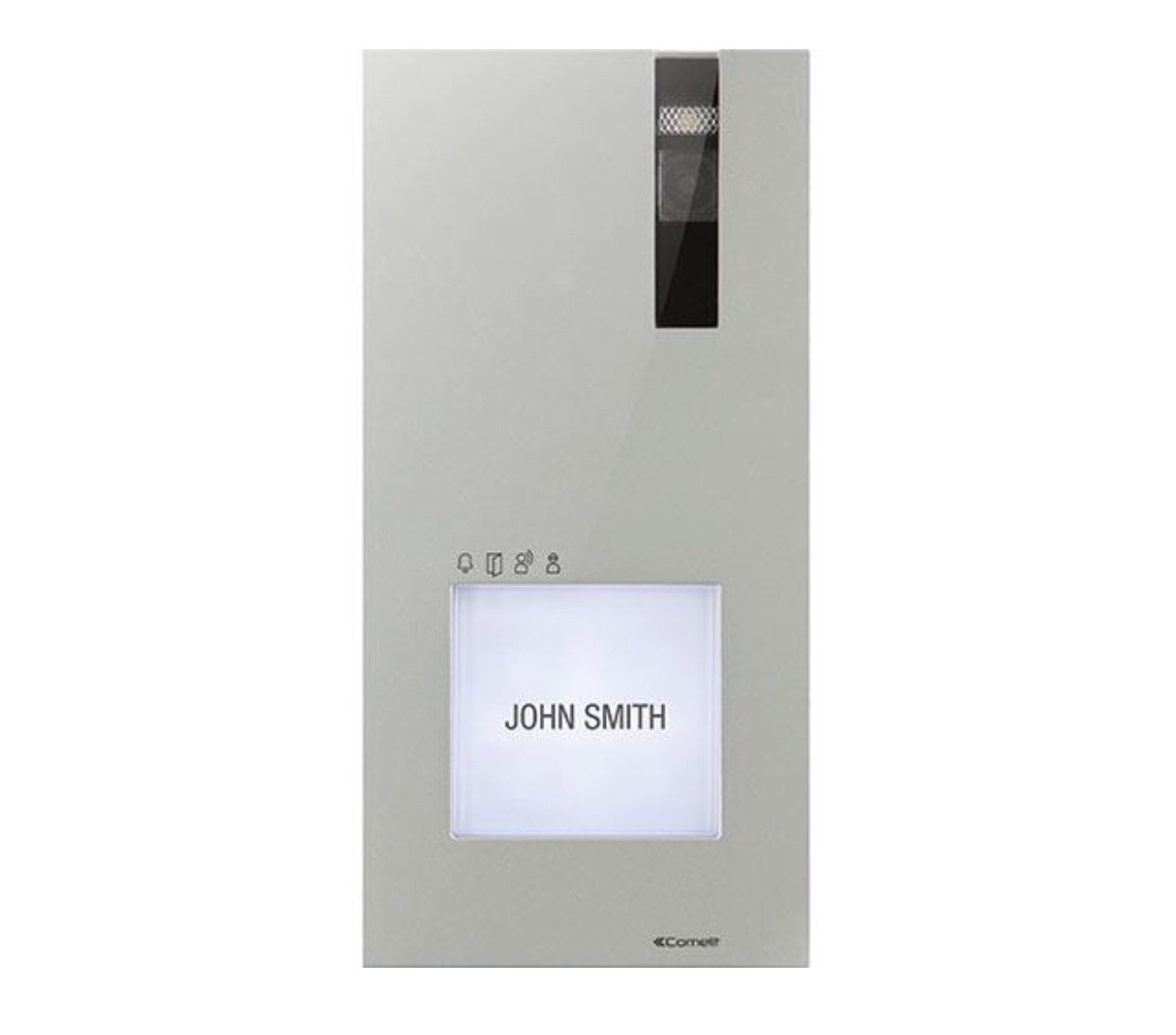 Product Overview
Expansion external unit kit composed of the external unit EX-DSME 2-wire quadra and 1405 audio/video switching module.
Includes
1—EX-DSME 2-Wire Quadra External Unit
1—1405 Digital Exchange 2 Quadra Inputs. S2
Main Features
External Unit with new mechanical push button and call buttons
"Sensitive Touch" technology
Die-cast aluminum cover with a protection degree of IK08.
Colour HD camera
4 indicator LEDs for call sent, door open, audio active, system busy and white LED for illumination.
Nameplate holder in versions with 1/2/4 buttons that are programmable.
Wall-mounted installation.
Expandable up to 4 Panels
Only compatible for HFX7000M, HFX-7000MW, HFX-8000M and HFX-9000M.